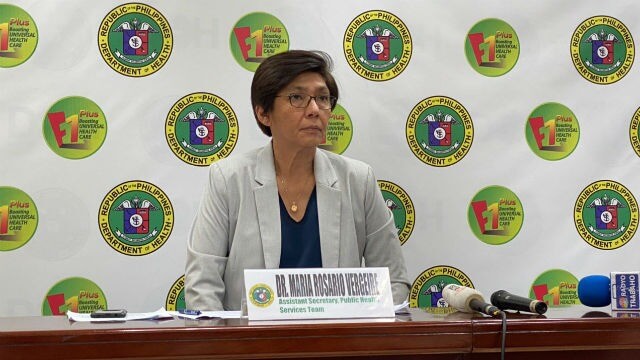 The Department of Health (DOH) has confirmed that the number of COVID-19 patients being taken to hospitals is increasing.
"We have been receiving reports that there is a real increase in the number of patients in hospitals for COVID-19 cases," DOH Spokesperson Maria Rosario Vergeire said in a public briefing.
According to Vergeire, the department has already called a meeting with the head of some hospitals to discuss the whining of admitted patients.
The Philippine General Hospital reported that by the end of February and by the end of March, more than 100 people per day were taken to them due to COVID-19.
In the branches of St. Lukes 'Medical Center in Taguig and Quezon City, with 60 to 65 admissions per day.
According to the OCTA Research Group, COVID-19 cases are increasing in some areas due to new variants.
But the DOH insisted it was still hard to say so far.
"Yes there are variants that have been detected but what we need to think about is we did not comply to the health protocols. So if we see non-compliance continuing, cases will definitely increase. And the variants are just aggravating factors, "Vergeire said.
The situation is under control and the hospitals are ready.