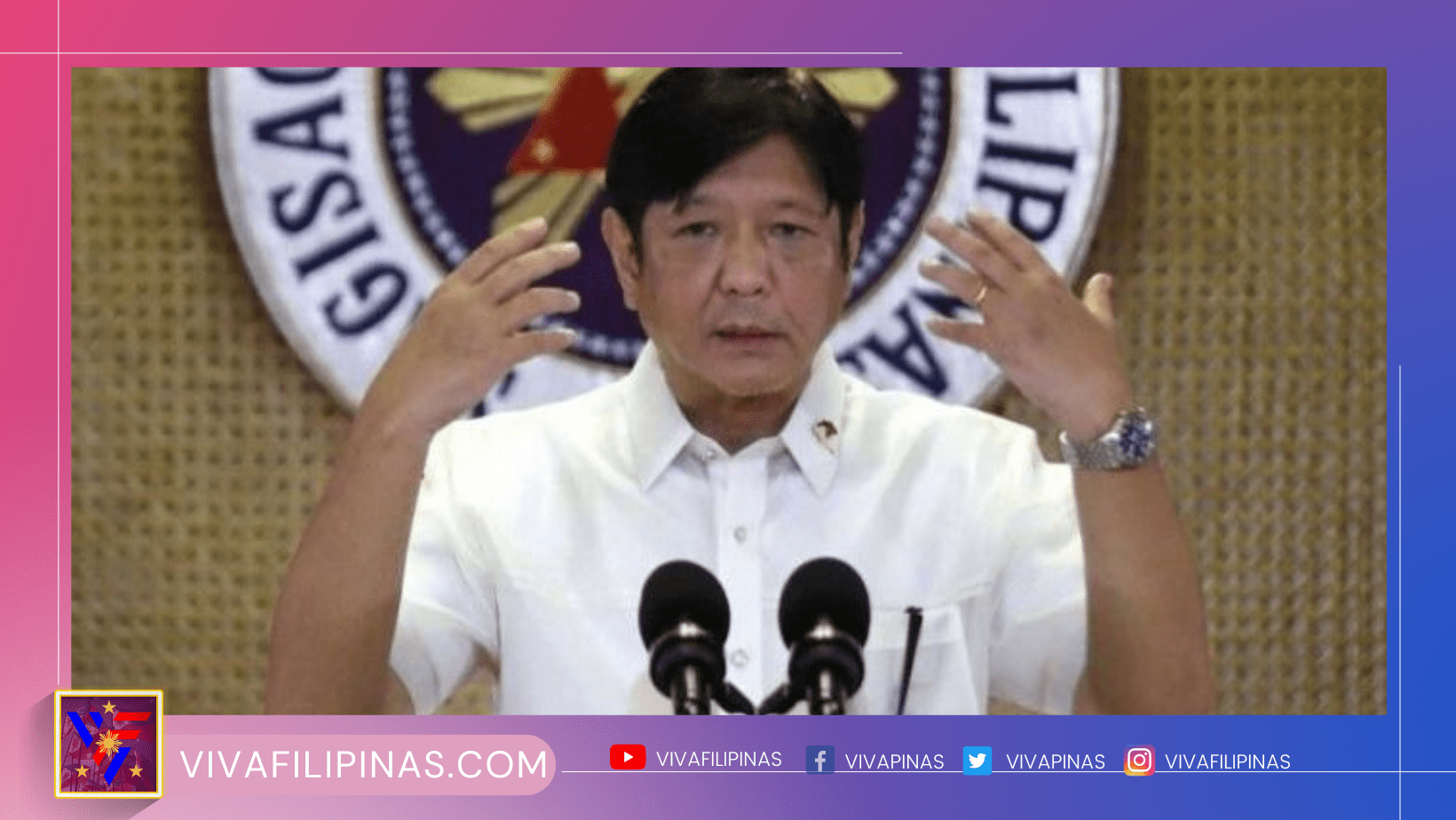 President Ferdinand Marcos Jr. is positive. that the country's inflation rate will also slow down, following the drop in the price of oil and agricultural products in the 2nd quarter of 2023 with the help of imports.
This was the President's statement after the recorded inflation rose to 8.7 percent in the month of January 2023.
President Marcos admitted that this data is sad.
He said the government has implemented measures to address inflation, including boosting the supply of basic commodities to lower prices in the mercado.
In addition, there are other short, medium, and long-term measures that the administration has laid out to fight inflation.
According to the president, the importation of agricultural products plays a big role in the movement of the inflation rate.
The President said that these measures will not be felt immediately. But the impact of these government responses will be seen gradually.
President Marcos said that it is possible in the second quarter of the year that the slowdown in inflation will be felt.
It will be recalled and based on the International Monetary Fund's (IMF) January 2023 World Economic Outlook Update, it is stated that inflation is experienced worldwide, and will continue to be a challenge that different countries will face.
The government ensures the control of the price of goods.
On the other hand, the government is intensifying measures to improve local agricultural production, now that inflation has reached 8.7 percent, this January 2023.
According to the Department of Finance (DOF) this is due to supply constraints and more expensive utility rates.
Finance Secretary Benjamin Diokno said the government seeks to improve productivity in the agricultural sector and ensure energy security, in order to stabilize inflation.
According to Diokno, the government will take the whole-of-government approach, and continue the distribution of organic and bio-N fertilizers, quality seeds, farm production, and post-harvest machinery and equipment.
DIokno emphasized that due to the recent adoption of the Philippine Development Plan (PDP) 2023-2028, the government will begin the implementation of medium and long-term plans, to increase productivity and modernize the agricultural sector that which will help to lower inflation.