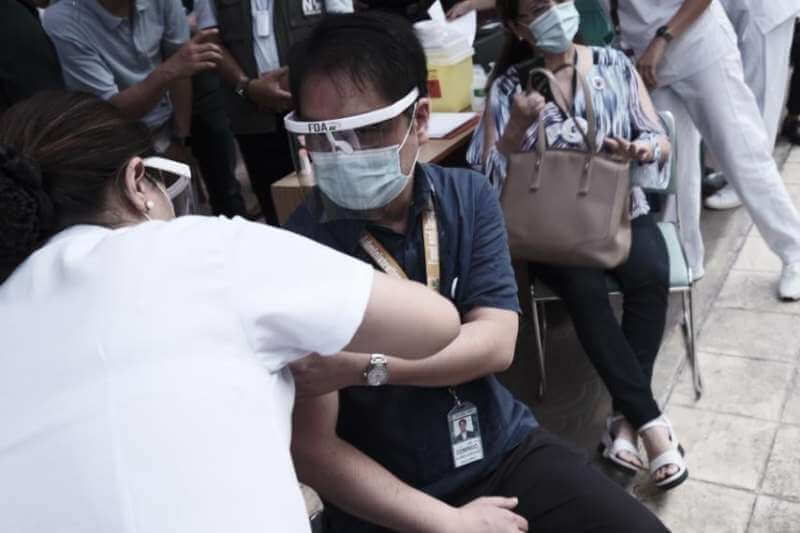 MANILA-As many as 1,544,332 Filipinos have been "fully vaccinated" or have received two doses of coronavirus vaccine (COVID-19).
According to the latest report by the Department of Health (DOH), this is from a total of 5,965,651 doses of the vaccine that the government has injected since March 1.
A total of 4,421,319 individuals were given the first dose.
Based on data from the DOH and National Task Force against COVID-19, there are 827,089 health care workers who have already completed two dozen.
While 369,387 were fully vaccianated among senior citizens. For the group of those with comorbidity, up to 343,297 individuals have completed the vaccine.
Meanwhile, only 4,559 essential workers or A4 vaccines are complete.
[VACCINE ROLLOUT UPDATE: 07 June 2021]

As of 06 June 2021, 6PM, a total of 5,965,651 doses have already been administered. Of this, 4,421,319 are 1st doses, and 1,544,332 are 2nd doses. pic.twitter.com/QKZ0QQoq5L

— Department of Health (@DOHgovph) June 7, 2021
"The total doses administered in the 14th week of our national vaccination reached 788,350 doses."
The DOH and NTF continue to call on the public, especially those in the A1 to A4 categories to get vaccinated.
"The vaccinated population are also urged to continue practicing the minimum public health standards as you may still get infected with COVID-19 and infect other people."
Today, the rollout of the vaccine to essential workers of the National Capital Region and eight provinces began.