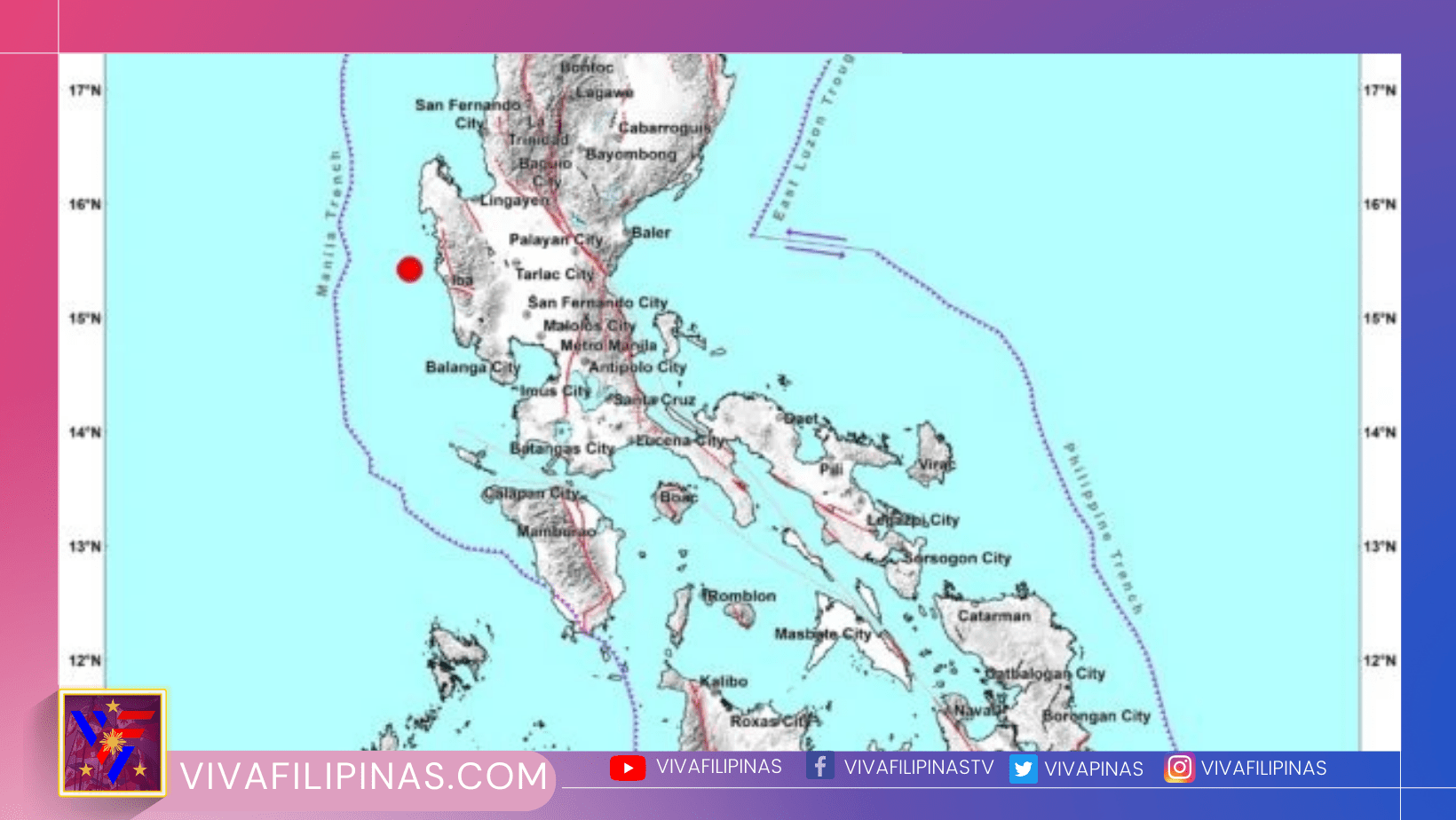 A magnitude 4.8 earthquake shook several parts of Luzon this Thursday afternoon.
According to the Philippine Institute of Volcanology and Seismology, it was felt this morning at 3:16 pm in Central Luzon and Metro Manila, as well as some other nearby areas.
The epicenter was located 26 km southwest of Palauig, Zambales.
It has a depth of 46 kilometers and is tectonic in origin.
No major damage is expected and there are no aftershocks from the earthquake.