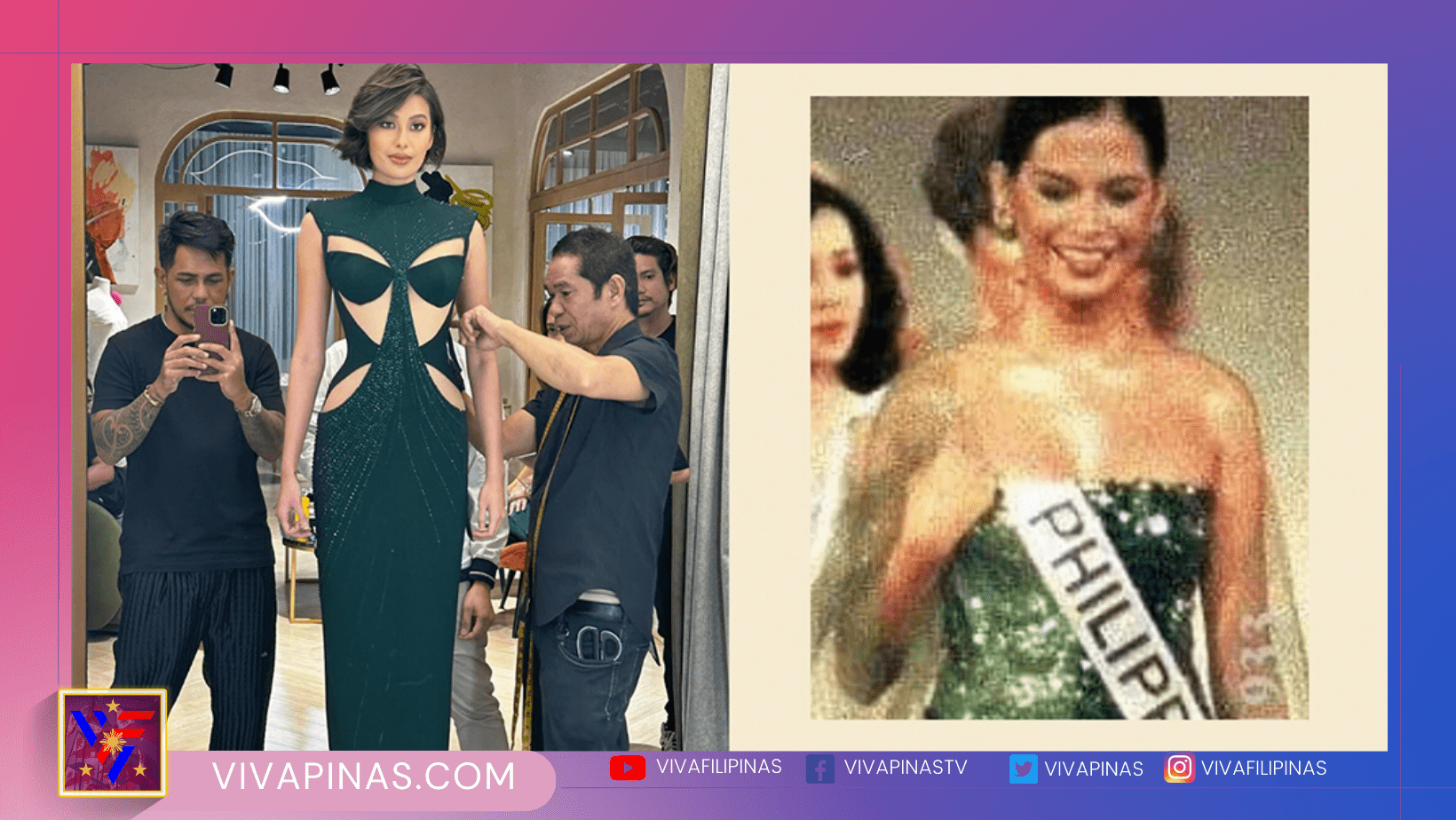 A captivating tribute to her legendary mother, Melanie Marquez, who was Miss International 1979, Michelle Dee was presented with an evening gown created by Mark Bumgarner, a Filipino fashion designer, during the Miss Universe Preliminary Evening Gown Competition.
The evening gown was not just a dress, but a conscious attempt to pay homage to a Filipina figure. The cinched waist, high neckline, power shoulders, and column silhouette are accented by strategically cutouts, the gown embodied the modernity and elegance of Miss International 1979 Melanie Marquez, with every element being carefully crafted to reflect her enduring influence.
"Miss Universe Philippines evening gown for the Miss Universe Preliminary Evening Gown Competition is a tribute to a Filipina Icon, Melanie Marquez, her mom, who won Miss International in 1979," the designer revealed through an Instragram post. The gown, bedecked with thousands of Swarovski crystals in emerald green and black hues, shimmered with a brilliance reminiscent of a green viper's skin—"a symbol of wisdom, power, and transformation,"Mark added.
"Thank you @michelledee for a powerful performance tonight!!! You looked amazing and we [are] excited for you come finals night," Mark wrote. "MICHELLE MARQUEZ DEE, FILIPINAS!!"