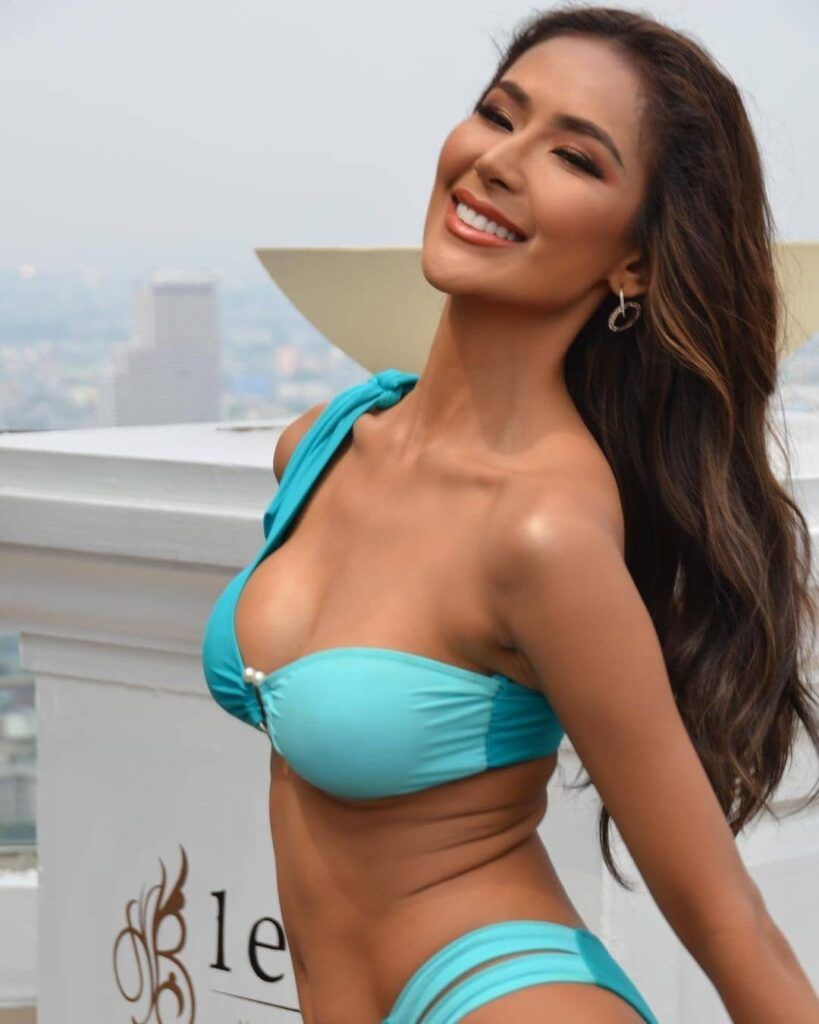 Samantha Bernardo, the Philippines' representative in the ongoing Miss Grand International pageant, was a stunner as she took the stage on Saturday during the  swimsuit competition.
Bernardo was among the 63 candidates from around the world who competed in the event, which helps judges determine the top 20 to be announced on coronation day on on March 27.
Aside from the swimsuit competition, the preliminary pageant also saw the candidates taking turns on stage in their evening gowns.
Samantha Bernardo from Palawan will represent the country in the Miss Grand International competition to be held in Thailand on March 27.