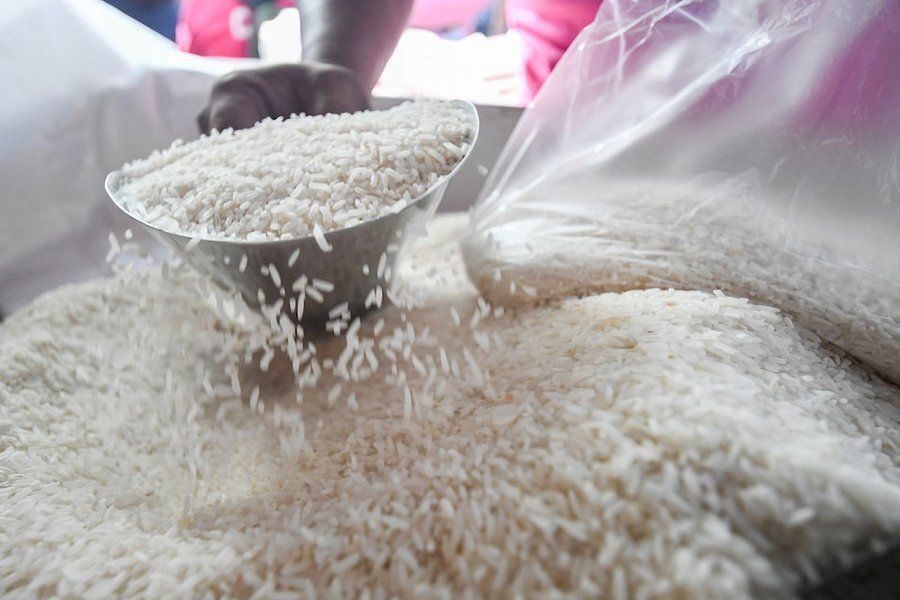 MANILA-The price of rice has risen by P3 in some markets in Metro Manila, based on Thursday's rotation.
According to the sellers, there is a surcharge of P10 to P30 per box of travelers because the farm gate price of the farmers has increased.
The effects of a series of oil price hikes in recent weeks are also being felt.
Regular milled rice costs P38 to P40 per kilo, P42 for well milled, while P46 to P50 for premium or special rice.
At Javier Villena's place at Kamuning Market in Quezon City, P35 is the cheapest type of rice, which was still in stock before his supplier raised the price.
"Nakakaya pa naming i-handle. Nagpapalit kami ng kita. Ang problema po ngayon ay maraming nagbebenta ng bigas. Kakaunti ang mamimili," said Villena.
According to a report by the United States Department of Agriculture, Philippine rice imports are expected to hit 3.1 million metric tons for 2022 and 2023, up by 100,000 metric tons from its previous projection.
The report said that although rice production in the country has increased, global consumption is expected to increase, including in the Philippines.
Thus, the country's demand for rice to be imported from Vietnam will increase.
According to the Philippine Statistics Authority, rice production dropped by 20,000 metrics from January to March this year compared to 2021.
It increased by 60,000 metric tons from April to June.
For the Samahang Industriya ng Agrikultura (SINAG), only 2.7 million metric tons of rice should be imported based on production and demand in the country.
"The increase in yield, we have not seen significant up to this year. We will still harvest almost the same as last year so there is still a shortage of production here in our country, "said SINAG Chairman Rosendo So.
According to So, 14 to 15 percent of the country's rice demand still needs to be filled by imports.
"We are seeing an increase in imports. The administration is towards importation. It is only now that our president is enticing local produce but we do not see until the end of the year it will be achieved immediately, "added So.
President Ferdinand Marcos Jr., who also serves as secretary of the Department of Agriculture, continues to investigate the reassessment of the Rice Tariffication Law that removes the limit on rice imports.