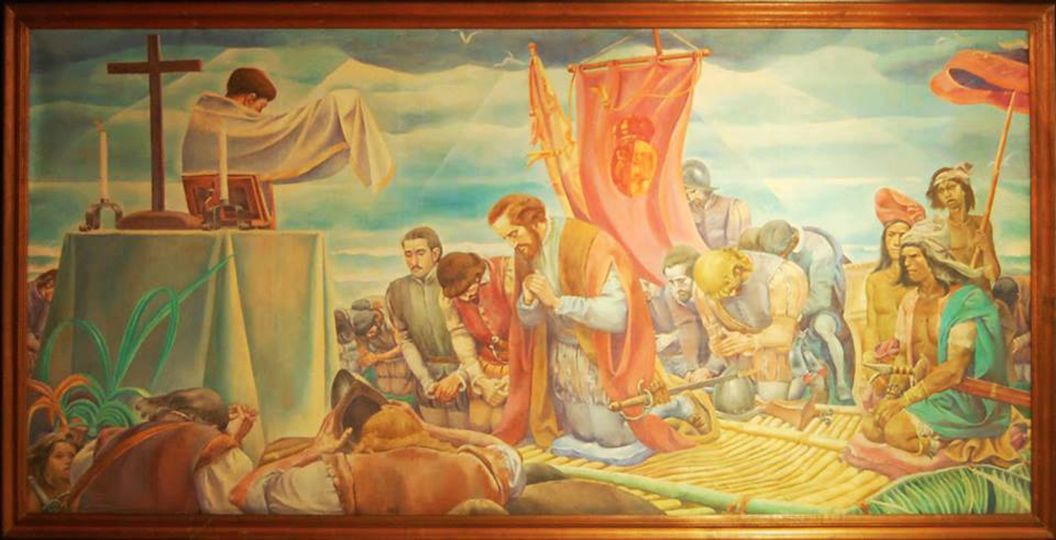 Church Historians' Association of the Philippines
Statement on NHCP Board Resolution No. 2, s. 2020
26 February 2021
Through the Episcopal Commission for the Cultural Heritage of the Church (ECCHC), the Catholic Bishops' Conference of the Philippines (CBCP) asked the Church Historians' Association of the Philippines (CHAP) to look into the issue of the first Easter Sunday Mass. Around that time, the National Historical Commission of the Philippines (NHCP) – through the National Quincentennial Committee (NQC) – invited the CBCP to participate in the "Mojares Panel," which had been formed precisely to re-examine the case.
The NHCP-NQC initiative was warmly received, and the opportunity to cooperate and collaborate was deemed mutually beneficial, especially considering the lack of resources of the CBCP and the CHAP and the inherent difficulties involved in the undertaking. The CBCP-ECCHC designated Fr. Antonio Francisco B. de Castro, S.J., as its official representative to the Mojares Panel, assuming the seat in the name of Bishop Julito B. Cortes of Dumaguete. In honouring the NHCP invitation to the Mojares Panel, the CBCP-ECCHC sent its Church History Team – whose members offered their comments at the Panel's instance – as observers.
On 15 July 2020, the Board of Commissioners of the NHCP issued Resolution No. 2, adopting "the recommendation of the Mojares Panel that the 1521 Easter Sunday mass in the Philippines took place in Limasawa, Southern Leyte."
We concur with the position expressed by the NHCP in its resolution. We believe that the Mojares Panel studied the matter, following the demands and norms of the historical discipline. We agree with its findings. The evidence currently available suggests Limasawa, Southern Leyte, as the site of the first Easter Sunday Mass. Scholarly consensus at present likewise supports this position.
In this connection, we reject the recently published book An Island They Called Mazaua: The Truth About the Site of the First Holy Mass in the Philippines (2021) as substantially misleading and methodologically erroneous. As historians and scholars, we therefore consider its findings and conclusions unacceptable.
The CBCP Church History Team to the Mojares Panel
Fr. Antonio Francisco B. de Castro, SJ
(Team Leader)
Fr. Emilio Edgardo A. Quilatan, OAR
Fr. Amado T. Tumbali, Jr., SJ
Fr. Albert Cecilio A. Flores
Fr. Antolin V. Uy, SVD
Fr. Milan Ted D. Torralba
(for the CBCP-ECCHC)