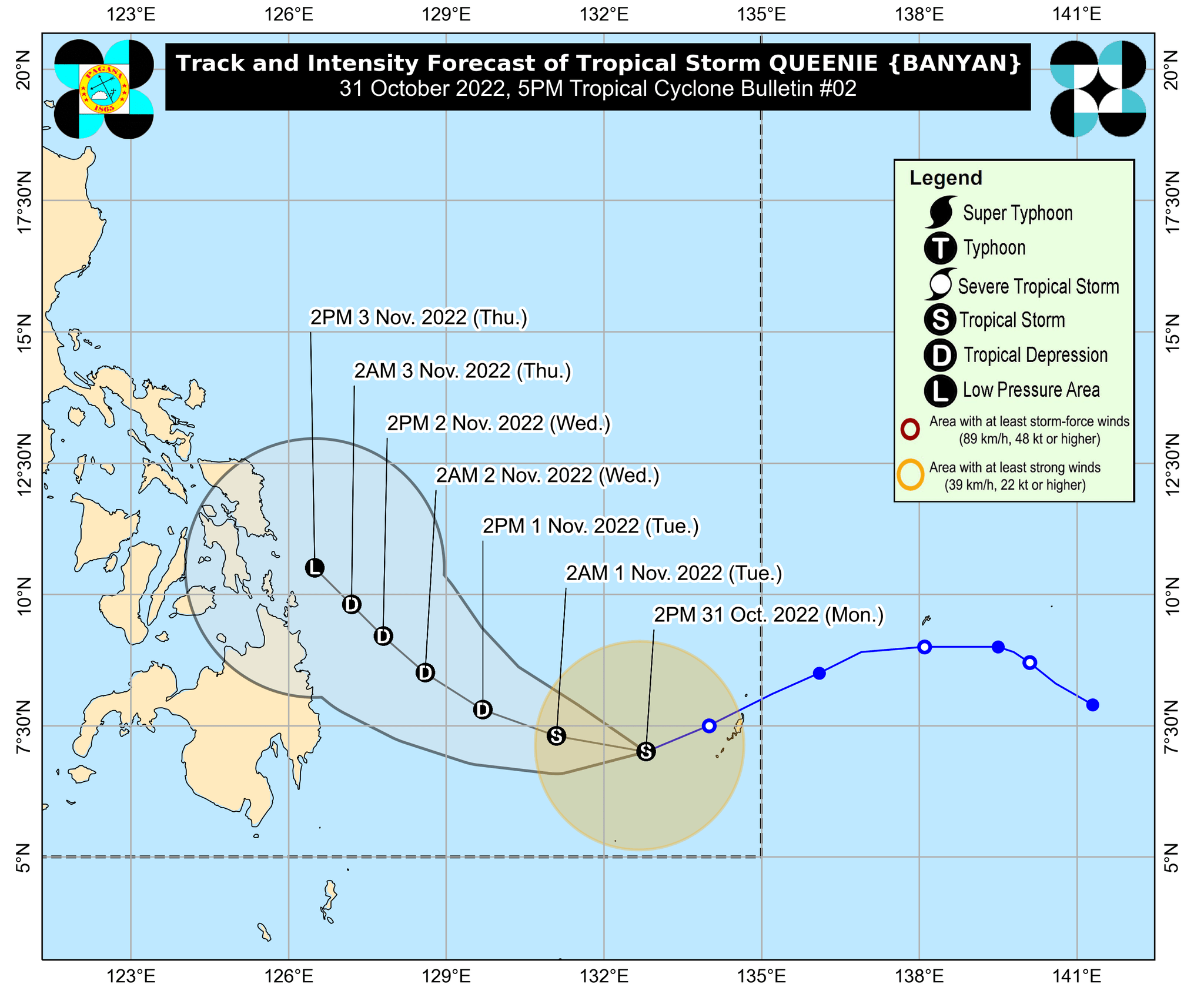 Typhoon Queenie has weakened while in the eastern part of our country.
According to Pagasa, it has become a low pressure area (LPA) in recent hours.
The typhoon's center was last spotted at a distance of 420 km east southeast of Hinatuan, Surigao del Sur.
However, rains will still be expected in some parts of our country due to scattered clouds from the former typhoon Queenie, including those left by the recent typhoon Paeng.
Isolated thunderstorms are also possible in the afternoon and evening.