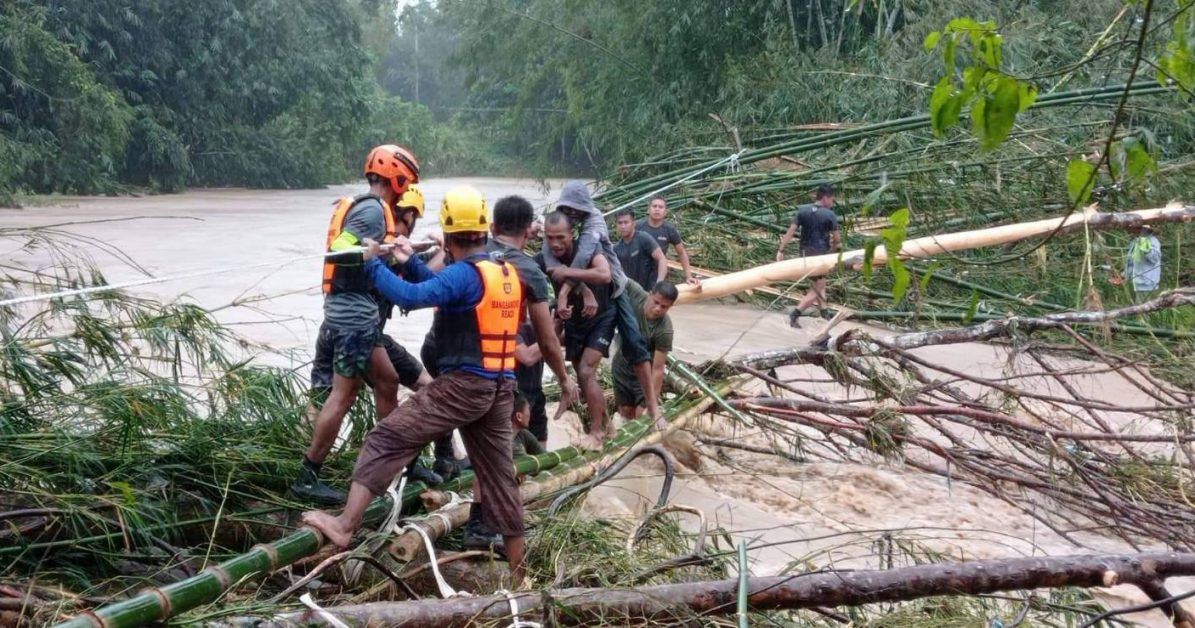 The amount of damage left by typhoon Paeng in the agricultural sector has increased.
The Department of Agriculture (DA) reported that approximately P1.33 billion was damaged and lost due to agricultural damage in the Cordillera Administrative Region, Central Luzon, Calabarzon, Mimaropa, Bicol region, Western Visayas, Zamboanga Peninsula, and Soccsksargen.
64,607 hectares of land were affected, 66,963 metric tons of volume of production loss was recorded and more than 53,000 farmers and fishermen were affected.
The rice sector was badly affected by the typhoon where 63,930 hectares of land were affected with approximately P1.23 billion worth of damage recorded.
P60 million worth of high value crops and P5.59 million worth of corn were damaged.
In the fisheries sector, the cost of damage reaches P16 million, especially to fish ponds and cages, seaweed farms and non-motorized and municipal fishing boats.
In the livestock and poultry sector, the DA reported that more than 1,000 animals were lost due to the typhoon.
Meanwhile, agricultural workers were advised that they can avail loans of up to P25,000 that can be paid within three years without interest through the Survival and Recovery Loan Program from the Agricultural Credit Policy Council.