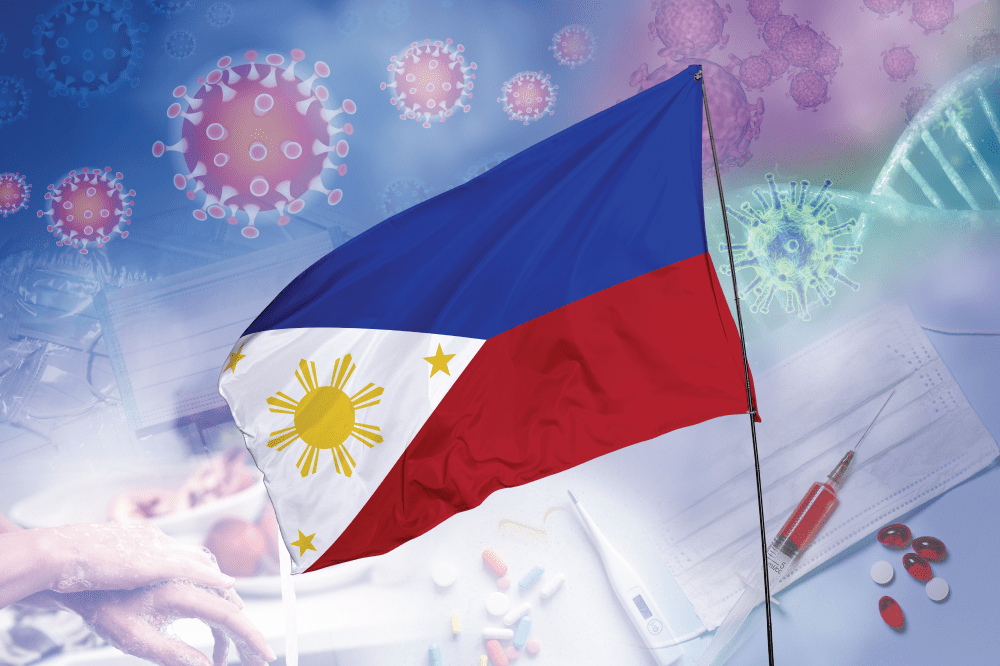 The total number of COVID-19 cases in the Philippines has reached 2,385,616, after the Department of Health (DOH) reported an additional 18,937 infections on Monday afternoon.
Based on the DOH case bulletin, active cases so far have dropped to 176,850 from 178,196 recorded on Sunday, September 19.
The total COVID-19 deaths will reach 36,934 after 146 more patients died due to the disease.
DOH data also shows that another 20,171 people have recovered, bringing the total recoveries to 2,171,832.
According to the DOH, the positivity rate is currently 26.3 percent, far from the international standard of less than 5 percent.
"Of the total number of recorded cases in the country, 7.4% (176,850) are active cases, 91.0% (2,171,832) have been cured, and 1.55% (36,934) have died," the DOH said in a statement. "According to the latest report, all laboratories were operational on September 18, 2021 while there were 5 laboratories that failed to submit data to the COVID-19 Document Repository System (CDRS). Based on data over the past 14 days, the contribution of these 5 labs is approximately 1.6% in all samples tested and 1.7% in all positive individuals. "