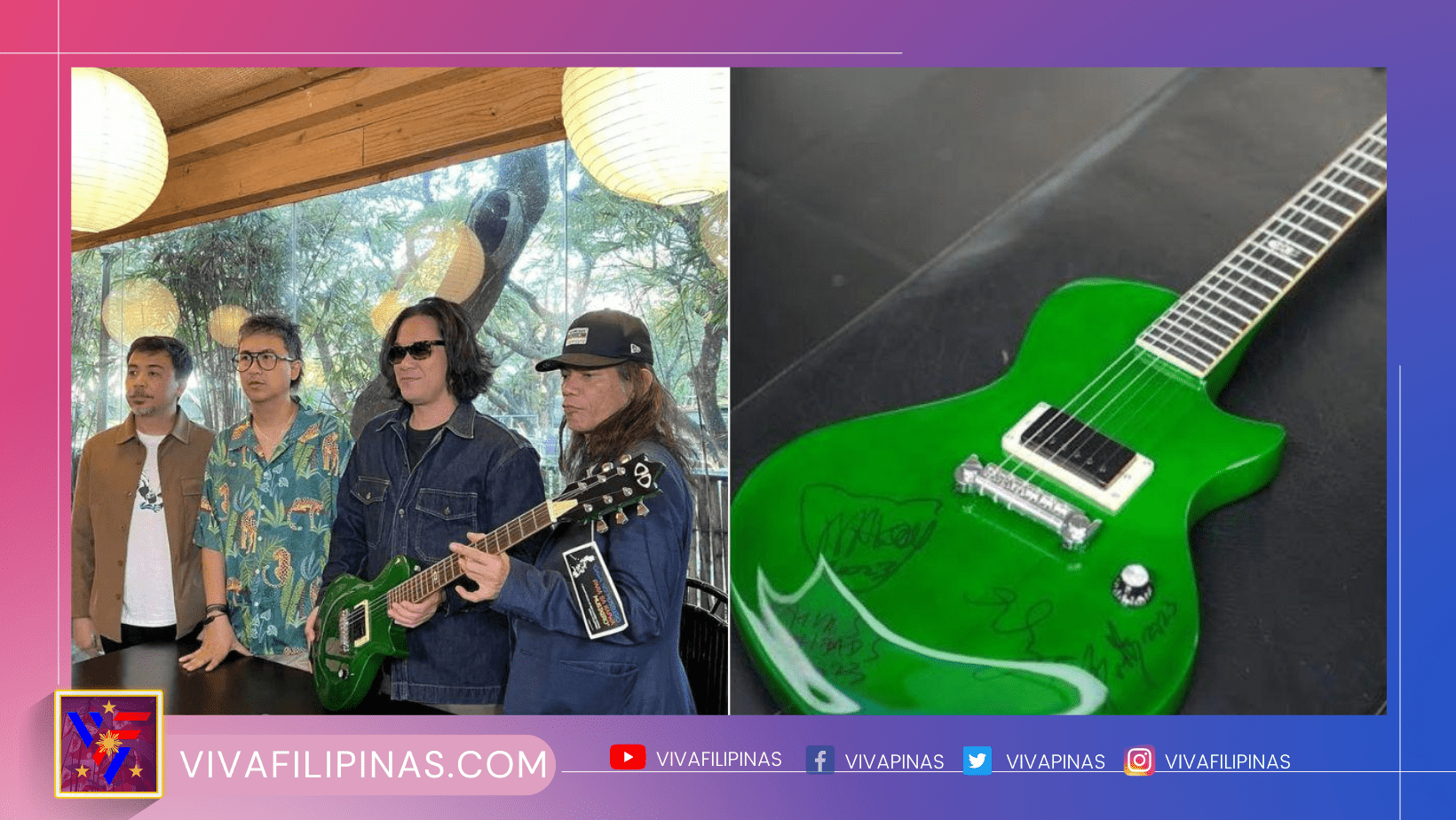 The electric guitar signed by the band Eraserheads will be auctioned, and the proceeds will be used for the treatment of Gab Chee Kee, the guitarist of the band Parokya Ni Edgar.
On Instagram, Parokya's frontman, Chito Miranda, said that Gab introduced them to Eheads.
"Malamang alam naman ninyo na sobrang fans kami ng Eheads… lalo na si Gab (si Gab ang unang nagparinig sa amin ng Eheads nung 3rd year highschool kami)…at nasira na ang ulo namin sa kanila ever since!,(You probably know that we are huge fans of Eheads… especially Gab (Gab was the first one who made us listen to Eheads when we were in our 3rd year high school)… and we have been obsessed with them ever since!), said Chito.
Chito added, "They are really one of the biggest reasons why we built the Parokya."
Chito also said that Parokya was once a front act in Eheads when they were just starting out.
"Now, they have given another reason why they are our ultimate idol," said Chito. "Thank you so much, idols."
"This is for Gab," he added.
The D&D guitar is said to have been designed by Gab himself. He also chose the color because Green Lantern is said to be his favorite superhero.
The auction will begin on February 4 with a starting bid of P50,000, and will last for 10 days.
The price offer should be sent to parokyaniedgarofficial@gmail.com with the subject: [Bid for Gab]. Full bidding instructions can also be found in Chito's post.
View this post on Instagram
First of all, Chito announced this past January Gab's hospitalization and ICU due to pneumonia, caused by complications from lymphoma.