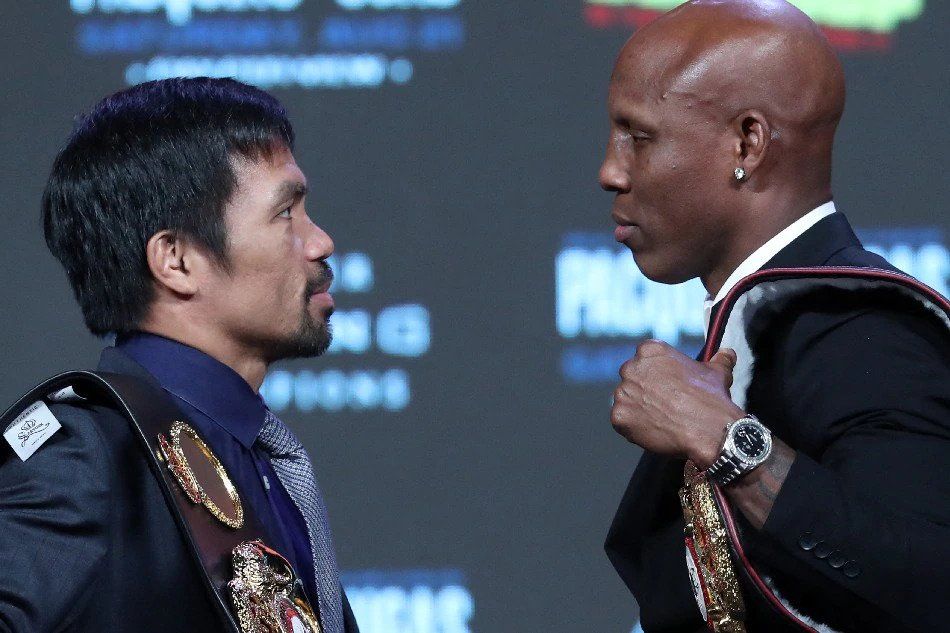 Cuban WBA welterweight champion Yordenis Ugas boasted that he could not be knocked out, especially by Filipino ring icon Manny Pacquiao.
According to Ugas, 35, he has been trained in boxing for a long time, especially when he was still in amateur boxing.
Ugas made the statement at the final press conference earlier in Las Vegas, three days before the big fight on Sunday.
"I'm 100 percent sure he can't knock me out," Ugas said through an interpreter. "I've done all the work and preparation. Over this past 6 years you know… I've been really hitting my strides and I don't think Manny Pacquiao can knock me out. "
Pacquiao, 42, said this is an opportunity for the world to know who really deserves the crown in the WBA welterweight division.
"It's a good thing we can settle it down the dispute about the WBA belt," Pacman said.
Meanwhile, after the press conference, the two faced off for the staredown carrying a championship belt each.