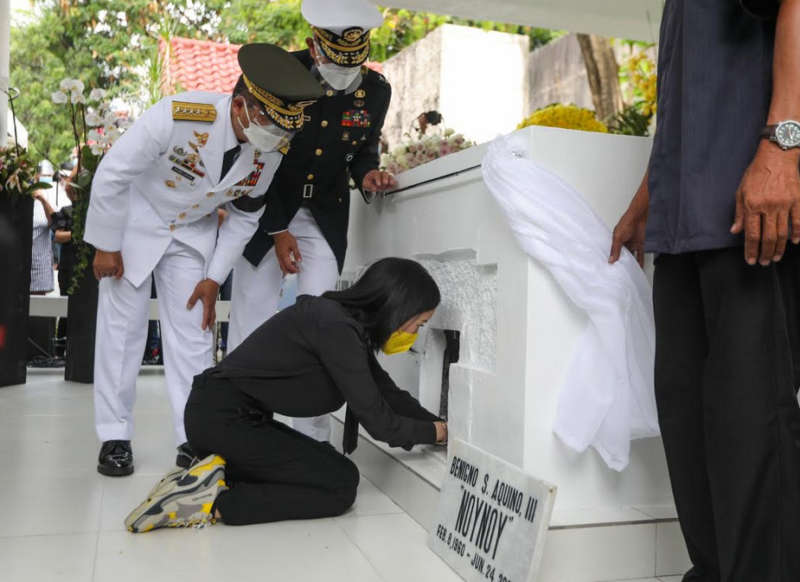 Former Sen.  "Bam" Aquino clarified that due to the threat of the Delta variant of Coronavirus Disease 2019, the mass will be held only "online" for the 40 days of the passing of his cousin, former President Noynoy Aquino.
In an interview, he announced that P-Noy's 40th day is still on August 2 but they will commemorate it tomorrow, August 1, to coincide with the 12th death anniversary of former President "Cory" Aquino.
According to the former senator, the then popular tagline "You are my boss" will be the theme for the 40th day commemoration at 5:00 pm.
"We're having 40 Masses all over the Philippines for P-Noy on his 40th day," the younger Aquino told the ANC.
"Actually, August 2 is PNoy's 40th day but we are having the commemoration on August 1… August 1 also happens to be the death anniversary of Tita Cory. The 12th anniversary of Tita Cory. "
For those who want to join, the mass can be watched on the "Kaya Natin" Facebook page where one of the speakers will be Vice President Leni Robredo, followed by a candle-lighting ceremony.
On June 24, the 15th president of the Philippines passed away due to renal disease secondary to diabetes at the age of 61.