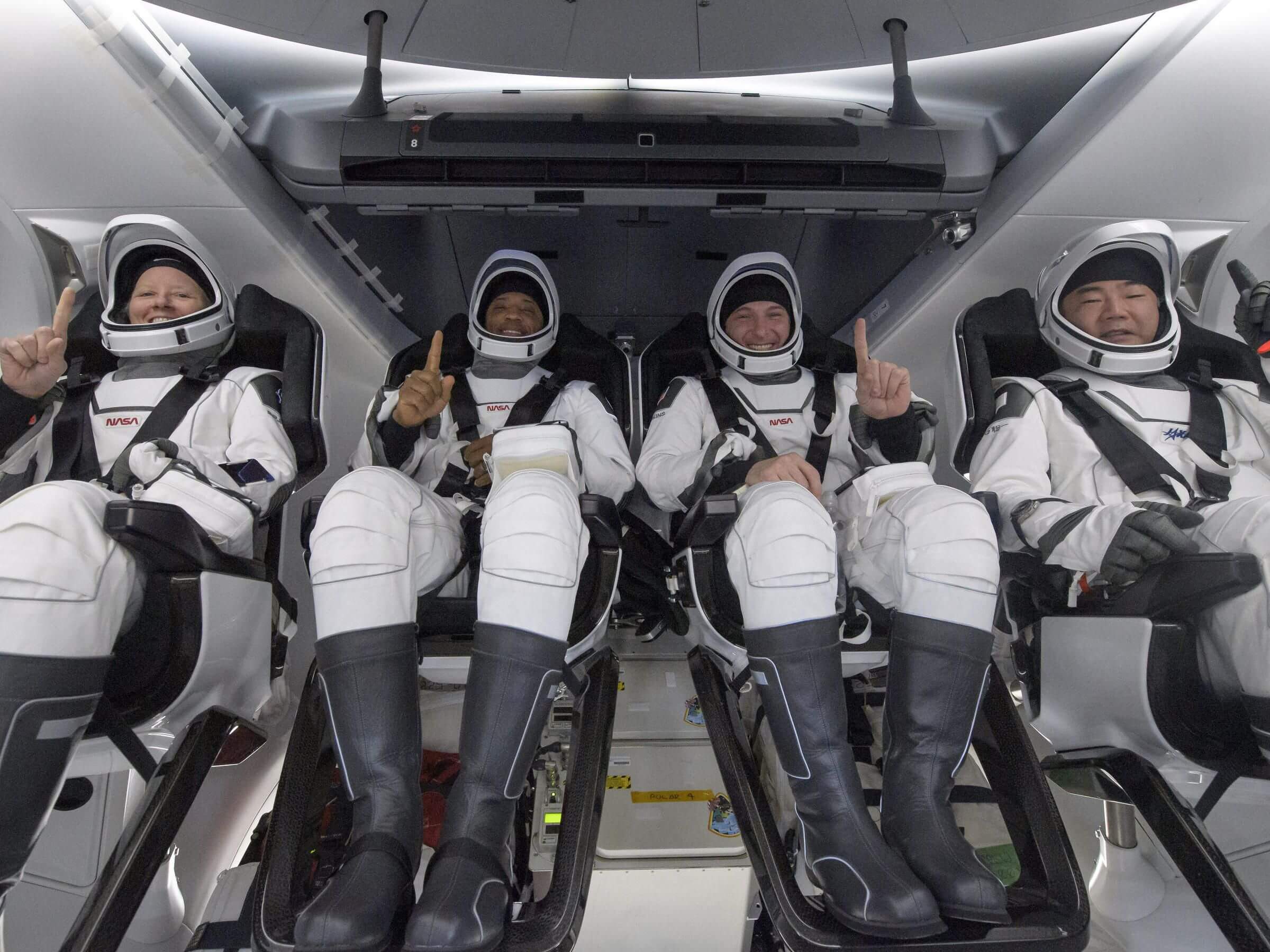 Four astronauts aboard the SpaceX Dragon have returned to earth.
They landed in the ocean side of Florida.
They became healthy after a six -month stay on the International Space Station.
It took more than six hours for the capsule to travel from the International Space Station and land in the Gulf of Mexico in Panama City.
The Go Navigator recovery ship led the retrieval of the capsule and it took half an hour before the said astronauts were captured.
It was the first night of the NASA space craft landing from the Apollo 8 crew that arrived in the Pacific Ocean on December 27, 1968.
First to appear in the capsule was commander Michael Hopkins followed by Victor Glover, Shannon Walker and Soichi Noguchi of Japan.