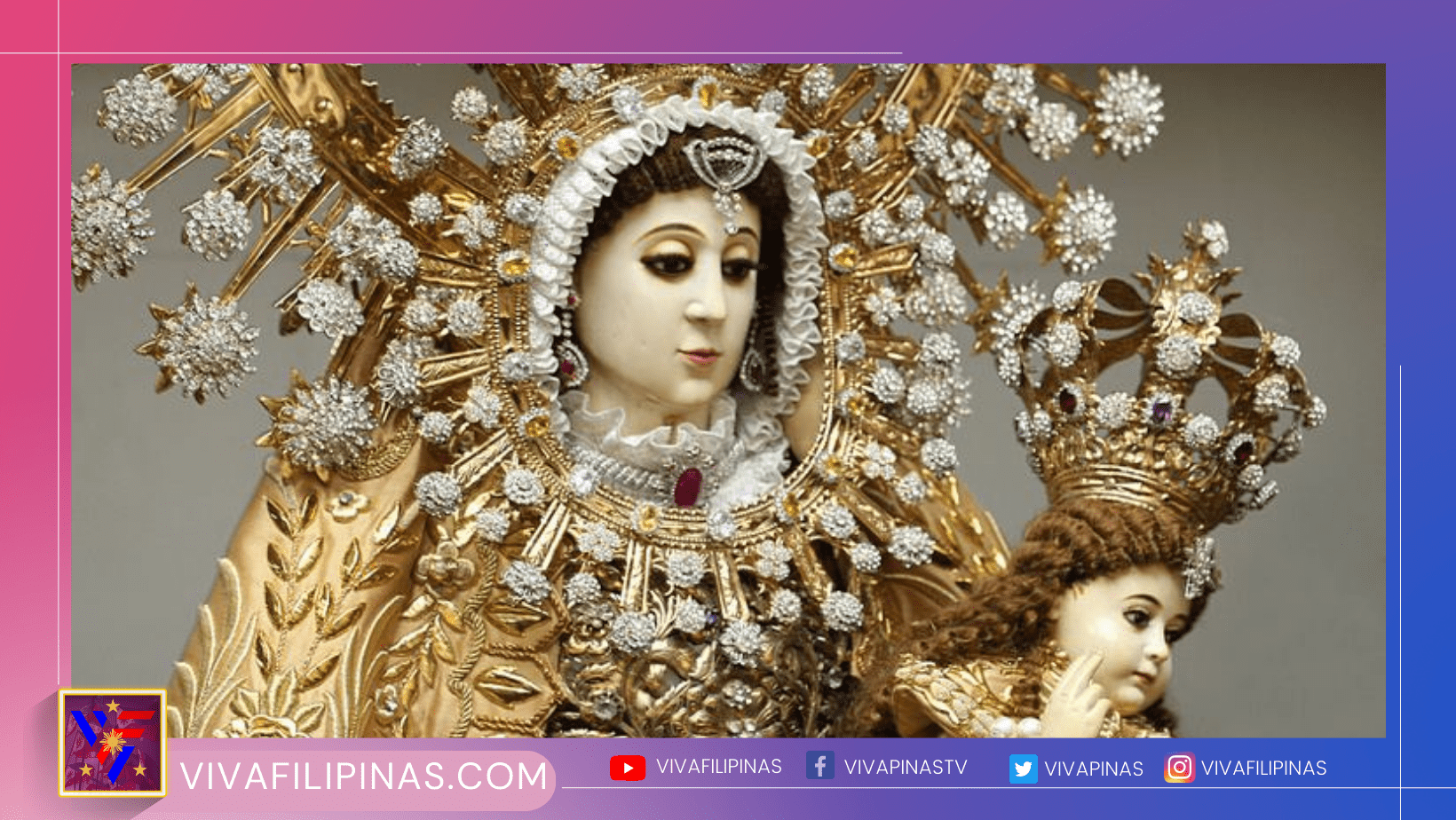 QUEZON CITY (PIA) — This year marks the golden jubilee of the declaration of Our Lady of the Holy Rosary of La Naval as the patroness of Quezon City, adding an extra layer of significance to the forthcoming Feast of Our Lady's festivities.
Under the theme, "Mahal na Birhen ng La Naval: Pintakasi ng Sambayanang Kristiyano," the La Naval celebrations will kick off on September 28 with the customary enthronement of the canonically crowned Marian image.
From September 29 to October 7, Novenas will be conducted at Sto. Domingo Church of Quezon City daily at various times, offering devotees opportunities to come together in prayer and reflection at 6 am, 7:30 am, 9 am, 10:30 am, 12 noon, and 6 pm.
Notable Masses will also be held on October 1 at 4 pm and 7:15 pm, creating moments for the faithful to gather in worship and contemplation.
On the actual feast day, October 8, a series of Masses will be celebrated at 6 am, 7:30 am, 9 am, 10:30 am, 12 noon, 2:30 pm, 5:30 pm, and 7 pm, drawing believers from all corners to join in the celebration.
The climax of the event, the grand procession of the La Naval image, will take place at 4 pm, where the faithful will unite in a solemn display of devotion.
Moreover, the Sto. Domingo Church is calling for devotees who can volunteer to crosspost the La Naval 2023 Liturgical events (Novena and Masses), for those interested, they can fill-out the google form on the link: https://docs.google.com/forms/d/e/1FAIpQLScdT8-GJv8d5W7EcF0fbD3nCLPspooO9oqC0U14ECJjrpjtYQ/viewform.
A significant chapter in the history of La Naval unfolded when the image of Santo Rosario was relocated to the present Santo Domingo Church of Quezon City on October 12, 1952, following the destruction of her original shrine in Manila's Intramuros district during the tragic events of December 8, 1941, when Japanese bombers ravaged the area.
In a historic move, the Quezon City government, through a resolution dated August 21, 1973, declared La Naval as the city's patroness, signifying the deep-rooted faith and devotion of its residents.
To commemorate this momentous occasion, a Mass was held on October 12 of the same year during the 34th founding anniversary celebration of the city, underscoring the significance of La Naval's patronage in the city's history.
The confirmation of this title came directly from Pope Paul VI, who issued a decree through the Sacred Congregation for the Divine Worship on August 26, 1974, solidifying the enduring bond between Our Lady of the Holy Rosary of La Naval and the people of Quezon City. (CBCP/PIA-NCR)