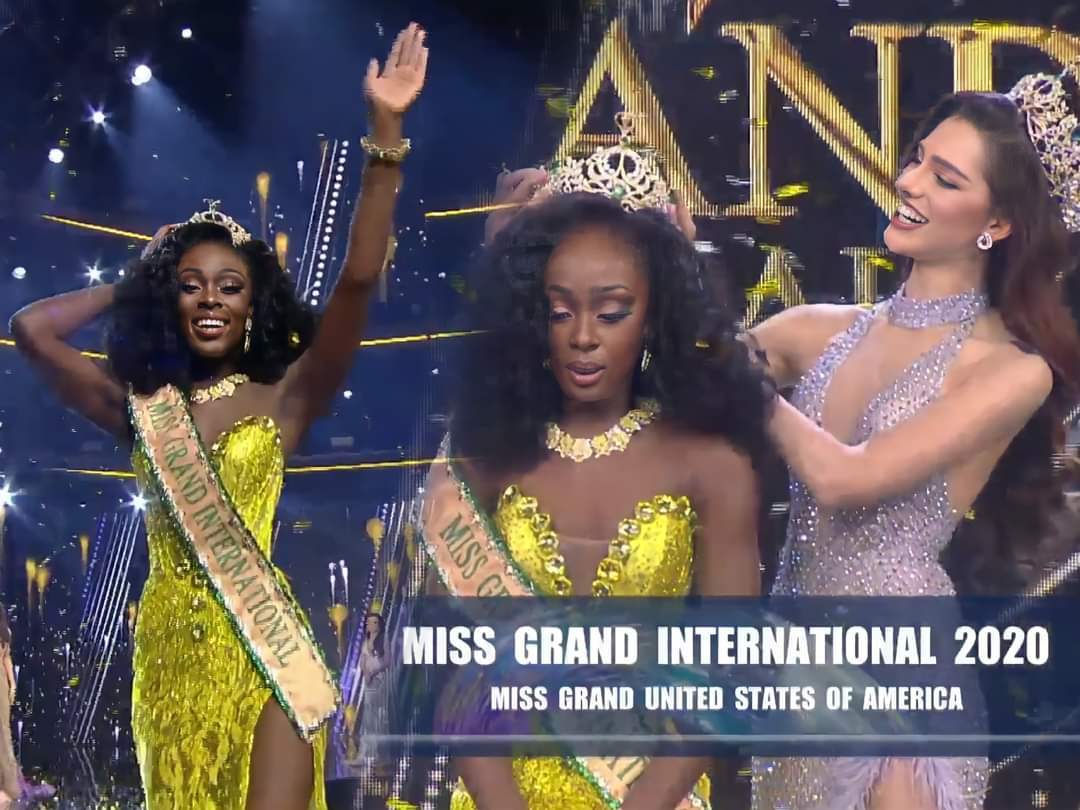 MANILA, Philippines (2nd Update) – Miss USA  took home the Miss Grand International crown  that took place at the Show DC Hall, Bangkok, Thailand. Including Appiah, a total of 63 candidates competed for the crown. Samantha Bernardo, 27, of the Philippines was first runner-up while Ivana Batchelor, 22, of Guatemala, Aurra Kharishma, 20, of Indonesia and Lala Guedes, 27, of Brazil were the respective second, third and fourth runners-up.
Hosted by Matthew Deane, the Miss Grand International 2021 coronation night took place at the SHOW DC in Bangkok, Thailand on the evening of March 27, 2021. It is the eighth edition of the international beauty pageant, which made its debut in 2013 and is based in Thailand.
Five former Miss Grand International titleholders served as the judges. They were Janelee Chaparro of Puerto Rico, Daryanne Lees of Cuba, Ariska Putri Pertiwi of Indonesia, Maria Jose Lara of Peru and Clara Sosa of Paraguay, who were crowned in 2013, in 2014, in 2016, in 2017 and in 2018, respectively.
Guedes also won Best in Swimsuit while Angela Yuriar, 19, of Mexico was Best in Evening Gown. Batchelor, Ruri Saji, 25, of Japan and Patcharaporn Chantarapadit of Thailand all won Best in National Costume, marking the first time the award was given to three candidates in the competition.