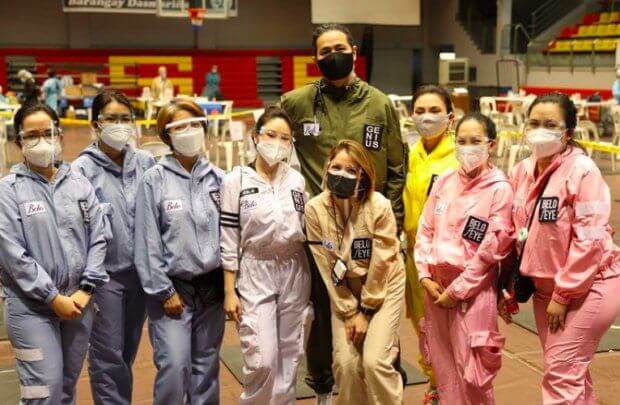 The couple Vicki Belo and Hayden Kho participated in the vaccination program of Makati City.
The celebrity doctor shared the photo on his Instagram while injecting the COVID-19 vaccine to the residents of Barangay Dasmariñas.
The photo also shows his colleagues at Belo Medical Group wearing personal protective equipment.
Belo thanked those who helped their group in injecting the COVID-19 vaccine.
He considers it an honor to serve the man by injecting COVID-19.
Some celebrities greeted them for the kindness shown by the celebrity doctor.
This is not only the first time Belo has helped because in recent months they have also provided meals to frontliners and donated PPE to hospitals.