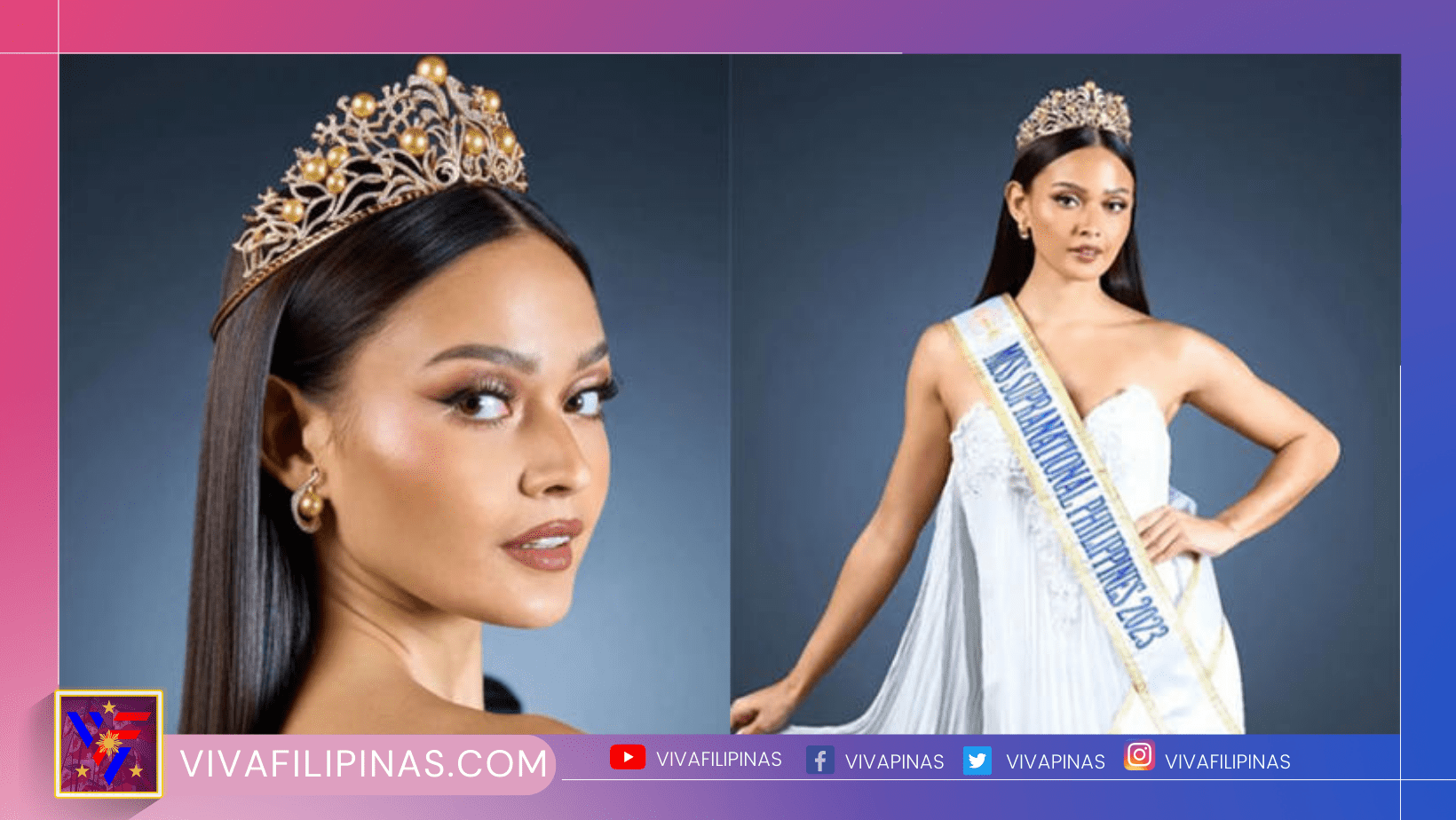 The newly crowned Miss Supranational Philippines 2023, Pauline Amelinckx, admitted that even she was disappointed that she did not win the Miss Universe Philippines 2023 title.
Michelle Dee has been chosen to represent the Philippines in Miss Universe 2023 to be held in El Salvador before the end of the year.
"I was a little bit disappointed in myself, too, if I can be perfectly honest," said Pauline when Philippine Entertainment Portal (PEP.ph) spoke to her at a fashion show held at the Draper StartUp House, in Makati City, on May 21, 2023.
"Of course, there are some areas, after self-reflecting, where I think to myself I could have done better and perhaps it could have changed some of the results. But at the end of the day, that's still 'what if.'
"And I don't want to ponder too much. Let's not ponder too much on the past because we can't change that anymore.
"Michelle is, of course, very deserving and I'm sure she'll make our country proud.
"But when it comes to my fans, of course, we have something very excited to look forward to.
"So, hopefully, you can still support me on this journey towards Poland. And hopefully, help me pray and manifest the second Miss Supranational crown for the Philippines."
Based on what Pauline said, which part of being a beauty-pageant candidate does she still need to improve?
"If I can be perfectly honest, going in on the coronation night, I really felt calm and collected," Pauline confessed.
"But when Bohol was called into the Top 5 again, I felt my heart racing 'coz I realized, 'Good goodness!'—although I didn't use the word goodness.
"But I said to myself, 'Oh, goodness.' For the third time, I was able to bring Bohol back into the Top 5. So my heart was racing and my emotions, I think, got the best of me there.
"I wasn't able to have a clear mind in that moment, when it came to the Q&A, for me to be able to stay calm and collected even while answering.
"So, hopefully, I'll get a chance, no… Not hopefully. I have to work on it to be able to keep my emotions in check especially when it matters the most, like on stage that night."
Pauline was said to be surprised when she was appointed Miss Supranational Philippines 2023.
He said, "I was actually surprised when they assigned Supranational to me 'coz based on the popular opinion of the other pageant fans…
"Actually, I thought it would be Miss Charm Philippines that would be assigned to me.
"But it's… it's still a very happy experience. And it's really something that I look forward to for the past three years that I've proudly represented Bohol.
"And now, I get to finally say 'Philippines!' attached to my name.
"That's an experience that's completely new, that's so exciting, and an experience that's completely new. That's so exciting.
"A little bit scary but I think that's okay. That's good."
Miss Supranational 2023 will be held in Poland on July 14.
According to Pauline, "Hopefully, by the end of June, I'll already be flying out of the Philippines.
"So, start of June, I'll be getting into my trainings because, at the moment, I'm still working on finishing all the requirements I need to submit to the Miss Supranatural Organization because the deadline is on May 31."
Pauline assured that she will return the Miss Supranational crown to the Philippines ten years since Mutya Datul won it in 2013.
The Boholano beauty queen said, "Perhaps after ten years, it's about time that we try to bring back the crown to the Philippines."
Will she give the Philippines the Miss Supranational crown this year?
"Oh, definitely," cried Pauline. "I'm working on that."
The greeting of Reina Hispanoamericana 2017 Winwyn Marquez to Pauline was also made an issue.
Miss Universe Philippines 2023 Michelle Dee is Winwyn's full cousin. Winwyn's father, Joey Marquez, and Michelle's mother, Melanie Marquez, are siblings.
Pauline's statement about this: "Goodness! She actually messaged me also prior to the pageant. She wished me luck. And she was happy that I joined again.
"Of course, it's so heartwarming for other beauty queens who have gone through it before to see a potential in you and take that extra effort to reach out to you and wish you luck or send you some courage and some strength.
"And hopefully, there's a lot of lessons that I can take from all the different beauty queens, especially those who competed in Poland already. For me to know where I should progress a little bit more so I can represent the best of the Philippines and represent the best of myself too."
According to Pauline, she and Winwyn came from a beauty camp, Aces and Queens.
"And I have watched her compete in Miss Reina. But we really never had a face-to-face conversation, yet.
"So, Winwyn, get ready!" followed by his laughter.
Meanwhile, Viva Filipinas Online News learned that Pauline has a crush on actor JM de Guzman.
Does he also have plans to enter show business?
"Let me win Miss Supranational first," answered Pauline.